BUSINESS Growth Strategies
Growing a small business today isn't easy. If it was, we'd all be rich. Moving a business forward strategically and systematically—regardless of the size—is not for the faint of heart. Yet, if done right, entrepreneurship is one of the most rewarding adventures.
In your quest to build a thriving business, overwhelm and inability to focus on long-term goals is common. We're too close to our own business to clearly see the next best step to take.
That's where we come in. We help you take a step back and see "the bigger picture" so that you can get a fresh perspective.
After all, you can't grow your business in a vacuum. Getting where you want to go faster not only takes hard work; it also requires a business growth strategy that's right for you.
How Are You Growing Your Small Business?
As business growth strategists, we make sure you achieve your goals and enjoy a more rewarding life by helping you: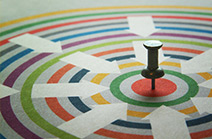 Clearly define your vision, mission, and goals
Think and act more strategically
Market your business more effectively
Improve revenue, productivity, and profitability
Streamline operations and reduce stress
Take advantage of technology and tools
Achieve work-life balance while growing your business
If you're ready to get growing, request your FREE consultation today or check out our small business services to see how we can help you grow your business:
Small Business Growth Program
Engage in weekly strategy calls to accelerate your growth
Email Coaching
Connect with your small business strategist when it is convenient for you
Solutions on the Fly
Get professional advice for any business challenge when you need it