Solutions on the Fly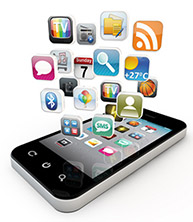 Business happens fast and you need to be ready. Luckily, we're also ready with Solutions on the Fly so you can tackle challenges as they happen. Solutions on the Fly provides fast, results-focused collaboration when you need it.
Small Business Solutions On the Fly
Solutions on the Fly is perfect for specific situations rather than long-term strategies. It's a customized, flexible, strategic small business solution that includes:
Scheduling appointments ASAP
Purchasing as much or as little time (minimum of 30 minutes) as you need to solve the problem at hand
No contracts or retainers
Personal response within 24 hours
In a crunch and need some strategic advice? Get a solution "on the fly" today.