About Synnovatia | Strategic Business Coaching Firm
Synnovatia®. It's an unusual name. But it fits. Synnovatia is unlike other small business service firms. We offer something different—like real solutions for real achievement.
Unconventional Small Business Growth Strategies. Measurable Results.
We accelerate our clients' personal and business growth by utilizing an advanced skill set and a unique understanding of the correlation between personal and business performance.
syn•no•va•tia (sin'u-vA'sha)
a. the process that one uses to create a new or different result
syn•no•va•tion•ist (sin'u-vA'shun-ist)
a. one who collaborates well with others to produce a new result
Simply put, we help entrepreneurs and small business owners reach their full potential. We have a knack for creating innovative strategies that help your small business outperform each and every year.
These business growth and performance strategies enable you to challenge the status quo, nurture the maverick within, align actions with goals to take big leaps forward, and quickly achieve measurable results.
About Jackie, Small Business Coach & Strategist.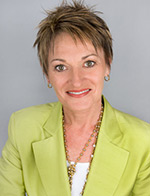 As a trusted advisor, Jackie has been transforming small businesses for seventeen years. Her extensive background and training in sales, business, coaching, and entrepreneurship enable her to provide strategic business strategies that target her clients' personal and business needs.
In addition to graduating from Coach U and Corporate Coach U International, Jackie is also certified in Management Development for Entrepreneurs (MDE) from UCLA's Anderson School of Business.
Additionally, Jackie is a published author and regular contributor for Forward Metrics—a community of executives and thought leaders, Project Eve—a progressive women's business media platform that challenges and inspires a new breed of innovative women, and Huffington Post's What is Working: Small Business—a showcase of thought leadership that inspires, teaches, and provides small business owners with all the tools needed to succeed in a challenging economy.
The bottom line? Her clients appreciate a keen sense of what it takes to succeed in an ever-evolving and increasingly challenging business environment.
Want to see how you can achieve smart, sustainable business growth?