Small Business Growth Program
Your small business growth is a driving force behind Synnovatia. Helping your businesses grow and flourish is, in a word, exciting! At the same time, we also know that growth breeds unexpected challenges. But don't worry. We have a plan for your success! We provide resources to empower you to gain control and clarity within your business—and most of all—achieve sustainable growth.
Our small business growth program gives you the tools you need to make you and your business more productive, efficient, and accountable. Whether your attention is focused on a single aspect of your business or diverted to a multitude of activities, our objectivity enables us to identify the opportunities and obstacles you are missing.
Strengthen Your Small Business With Weekly Strategy Meetings
With our small business growth program, you can count on:
A structured weekly appointment that accelerates your growth by keeping projects and goals—and you—moving forward. You can choose a 30-minute, 45-minute, or 60-minute call—depending on the complexity of your business and the speed at which you desire to grow.
Experienced, strategic coaching and consulting that addresses your core issues with solutions that produce consistent growth.
Innovative, targeted approaches to your most complex business challenges.
Sound, practical advice proven to achieve sustainable results.
An unparalleled understanding of you, your business, and your industry.
Our strategy development meetings provide you with ideas that often result in those "ah ha!" moments that trigger a growth surge. Whether the focus is an urgent business issue or part of your long-term business plan, each call is focused on moving you forward smartly and strategically.
Curious what a small business strategy call looks like? Check out The Anatomy of a Strategic Business Coaching Call.
Get Connected, Get Growing
Our small business growth program gives you: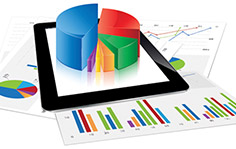 Tools to become more productive and systems to create better results
Metrics you need to make smart decisions and grow your business
Opportunities that can result in an unexpected growth spurt
Skills that attract your perfect clients
Strategies to quickly and consistently move your business forward
Innovative ways to maximize your time, make the most of your resources, and increase your cash flow
Wondering if you can benefit from engaging a strategist to help grow your small business? Watch what Google's CEO has to say in this short video: Every Entrepreneur Needs a Business Coach.
Still not convinced? Download the Core Business Assessment and see What to Discuss with Your Strategic Coach.
Ready to get started? Email or call 310.519.1947 to schedule your FREE strategic business coaching consultation today.