BUSINESS Strategy + Business Coaching = Growth
Growing a small business today isn't easy. If it was, we'd all be rich. Moving a business forward strategically —regardless of the size—is not for the faint of heart.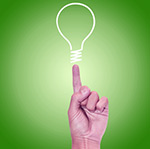 Today's business environment is fast and competitive. It's common to become overwhelmed and lose focus on what matters most. Plus, we're often too close to our own business to clearly see the best path to achieve our goals.
That's where we come in. We help you take a step back and see "the big picture" so you can regain a fresh perspective and move forward easily and effortlessly.
How Are You Growing Your Business?
As a business strategist and coach, it's my role is to make sure you achieve your goals and enjoy a more rewarding life by helping to improve performance in several areas, including:
Clearly define your vision, mission, and goals
Think and act more strategically
Market your business more effectively
Improve revenue, productivity, and profitability
Streamline operations and reduce stress
Achieve work-life balance while growing your business
For a more comprehensive list, read What to Discuss with Your Strategic Coach.
Are you ready? Request your FREE consultation today or check out our business services to see how we can help you grow your business:
Small Business Growth Program
Engage in weekly business strategy & coaching appointments to accelerate your growth
Email Coaching
Connect with your small business strategist at your convenience
Solutions on the Fly
Receive business for any challenge when you need it